Article: Let's Talk about Shea Butter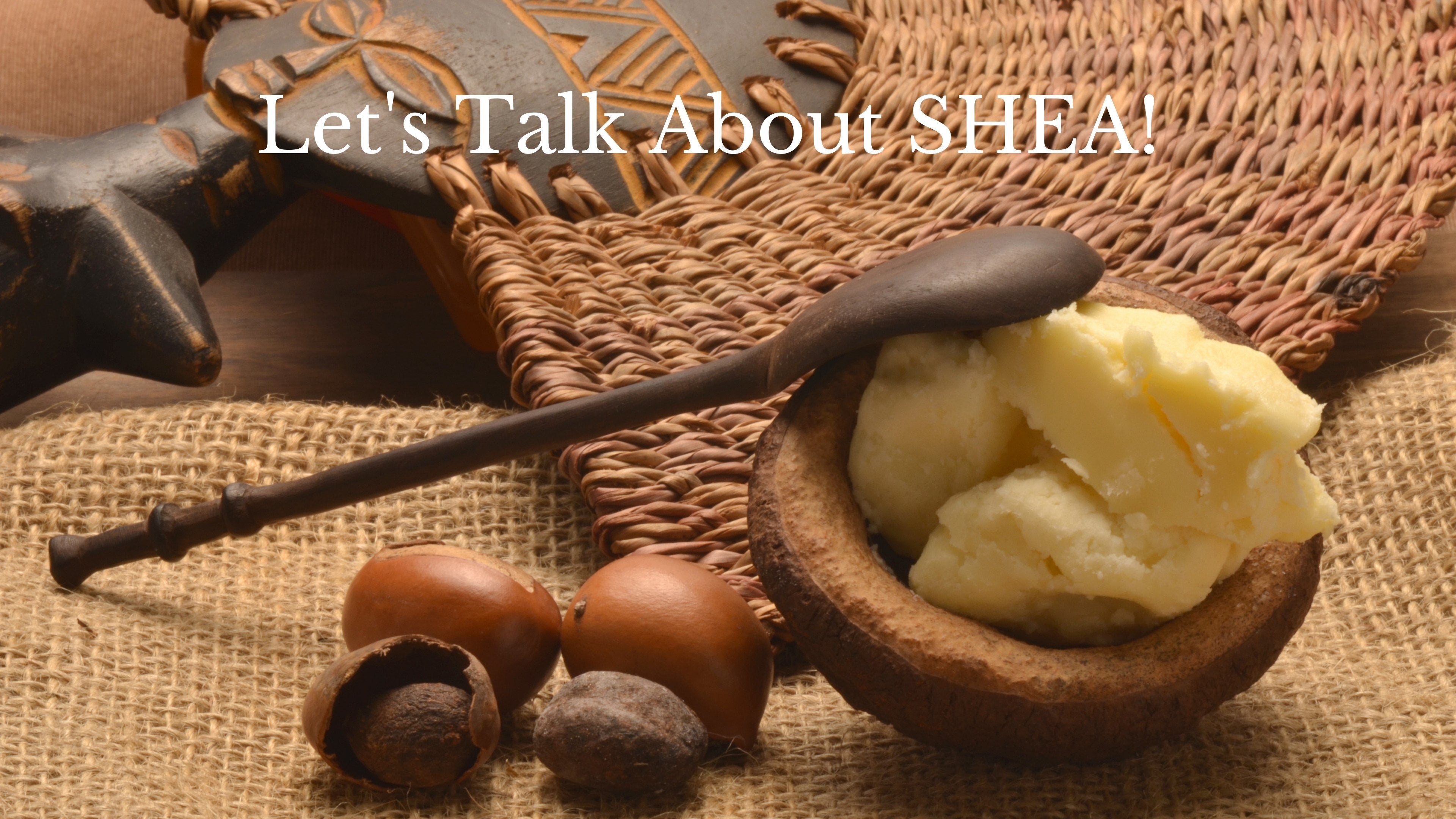 Let's Talk about Shea Butter
Shea Butter is an essential butter used by many to assist with dry flaky skin, softening and moisturizing stretched skin,  and in many hair formulations. It has been known to aid in skin and hair softening as well as providing protection against wind and sun damage...but did you know there are two major types of shea butter available? This Wednesday Wisdom is all about Shea Butter.

Ivory Shea Butter is a nutrient rich butter loaded with Vitamin A which assists with cellular turn over and Vitamin E which is a fat soluble antioxidant with deep moisturizing properties.  It is noted to help soothe and repair dry, itchy, cracked skin and promoting your skins natural glow. Shea Butter is believed to assist in evening out the skin tone, diminishing dark spots, wrinkles, fine lines and blemishes. Shea Butter is also great as a hair moisturizer and scalp oil helping to tame frizz.
Yellow Shea Butter is pure unrefined Shea butter with one additional ingredient, the extract of the African Borututu Tree, which is a deep yellow color and is how Yellow Shea Butter gets its color. 
With each butter there are options for refined and unrefined pure butters and here are the differences:
Unrefined Shea Butter  is a completely natural product. The color of the butter can vary between ivory or gray and can sometimes have a green tint to it. It has a natural nutty/smoky smell.
Refined Shea Butter is filtered to remove any impurities, resulting in a creamy off white color and an ultra high quality pure product. The refined shea butter also has less odor.
Each of these butters offer the same benefits and are wonderful in its pure form or included in many personal care formulations.  Aaliyah Noir incorporates both of these powerhouse butters in our soap and body care products. Give them a try and leave us a review.
Shea Butter Benefits
Naturally non-comedogenic, so does not clog pores.

Loaded with vitamin A (for cellular turn over and collagen production).

Vitamins E, F and fatty acids for deep moisture.

Helps repair damaged skin aggravated skin and blemishes

Fights fine lines, wrinkles, scars, stretch marks, and uneven skin tone.

Shields skin from pollution, sunlight and strong winds.

Contains phenols, the same antioxidants found in green tea.

Pure Unrefined Shea Butter is completely safe and easy to use.

Helps relieve the itching of stretching skin.

Moisturizes and nourishes the scalp and hair
Protects  skin and hair against the elements
Helps lock in hair moisture which prevents it from getting dry and brittle